Black Friday Deals Become Bigger Bargains with NYS Sales Tax Exemption
Combined state and local sales tax exemptions can be up to nearly 9%
For Release: Immediate,
For press inquiries only, contact: James Gazzale, 518-457-7377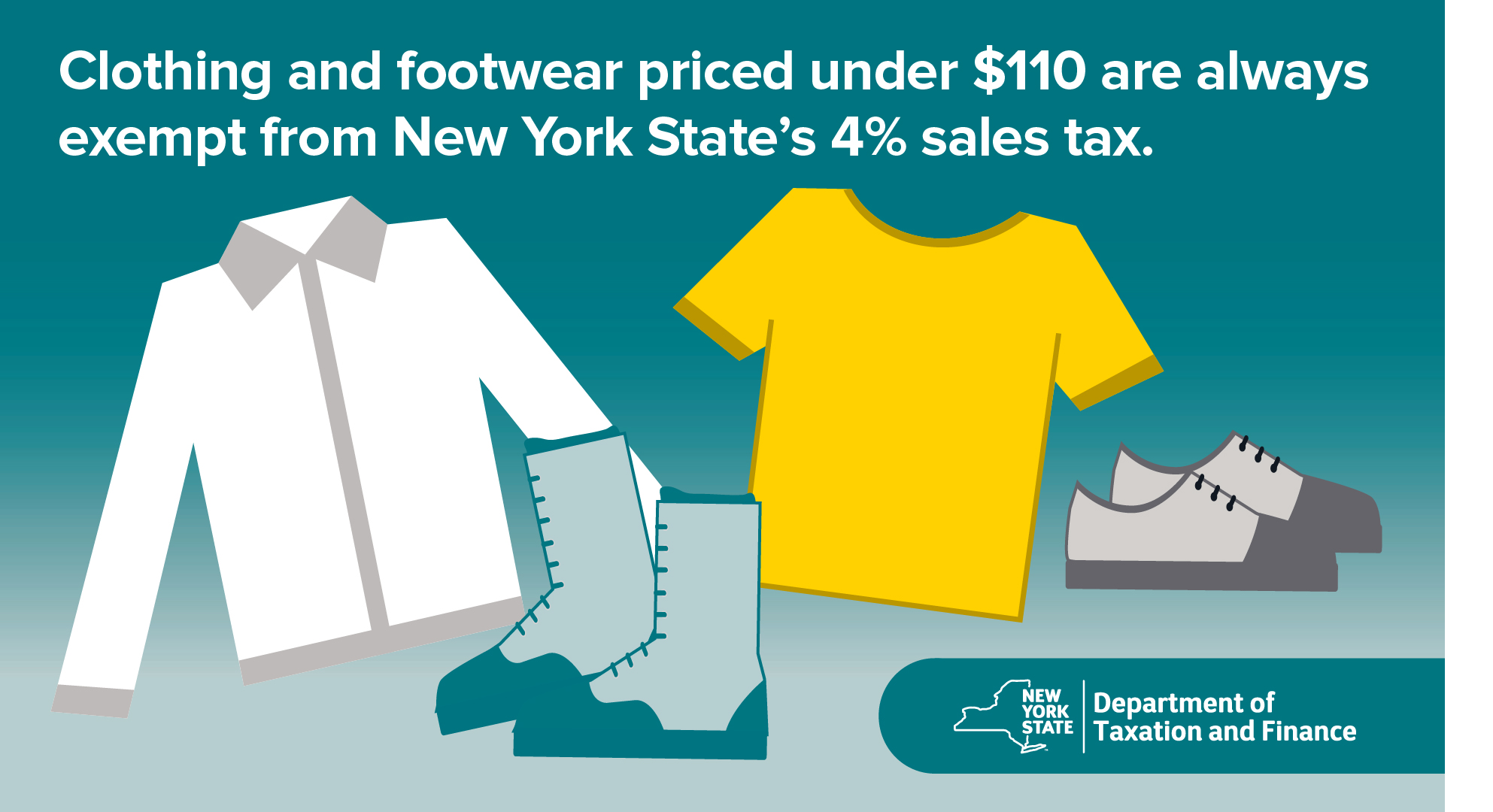 New York State Commissioner of Taxation and Finance Jerry Boone today reminded holiday shoppers and retailers that clothing and footwear purchases under $110 are exempt from New York State's 4% sales tax – and in some cases the local sales tax - during the holiday season and year-round. Shoppers will save more than $300 million during the holiday season as a result of the state and local exemptions.
"Black Friday is synonymous with big savings, as is our sales tax exemption on clothing and footwear items," said Commissioner Boone. "Especially during the holiday shopping season, this exemption adds additional value by keeping more money in consumers' pockets."
Statewide, shoppers do not pay the State's 4% sales tax on qualifying purchases. In addition, New York City and the eight counties listed below offer the year-round clothing and footwear exemption on their local sales tax rates:
Chautauqua County
Chenango County
Columbia County
Delaware County
Greene County
Hamilton County
Tioga County
Wayne County
This means an exemption for shoppers of nearly 9% in New York City and 8% in the eight participating counties.
The state exemption alone saves New York shoppers more than $876 million annually. Together, savings from the state and local sales tax exemptions is well over $1 billion annually.
Serious savings for shoppers
For example, a Brooklyn parent, shopping for her three children in New York City, purchases three pairs of shoes at $100 each and three shirts at $80 each for a total of $540. The combined state and local sales tax exemption on her purchase is $47.
Even in counties that don't offer the exemption, qualifying purchases will still be exempt from the 4% state sales tax, though the local sales tax – ranging from 3% to 4 7/8% - will be in effect.
For more information
###
Updated: