NYS Tax Department Seizes 174 Cartons of Illegal Cigarettes in Capital Region Bust
Scotia man facing felony charges for tax fraud and possession of contraband cigarettes
For Release: Immediate,
For press inquiries only, contact: James Gazzale, 518-457-7377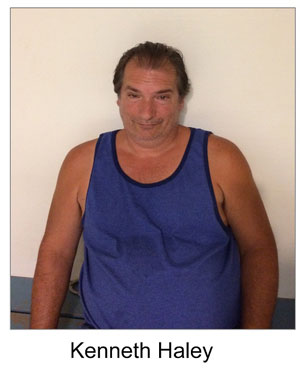 The New York State Department of Taxation and Finance today announced the arrest of Kenneth Haley, 55, of 99 Freemans Bridge Road, Scotia, NY. He is accused of possessing 174 cartons of unlawfully stamped cigarettes.
"Possessing untaxed cigarettes is something we take very seriously," said New York State Commissioner of Taxation and Finance Jerry Boone. "Let this serve as a reminder that our investigators are watching for this illegal activity, not just in the larger cities, but throughout the State."
While acting on a tip from the U.S. Border Patrol Station in Massena, NY, Albany-based members of the Tax Department's Criminal Investigations Division Cigarette Strike Force went to Haley's home on July 15.
After the Strike Force team approached Haley, they searched his car and home.
Investigators seized 119 cartons of untaxed cigarettes from Haley's car and an additional 55 cartons inside the house. Haley was arrested and processed at the Town of Glenville Police Department.
He is facing felony charges of criminal tax fraud and possession of unlawfully stamped cigarettes. Under New York State Tax Law, the penalty amounts could range up to $600 per carton seized. Haley was released on his own recognizance and is scheduled to return to Glenville Court on July 28, 2015.
A criminal complaint is only an accusation and the defendant is presumed innocent until proven guilty.  
Report fraud
You can report tax evasion and fraud online at the Tax Department's Web site or by calling 518-457-0578. The information is kept confidential.
###
Updated: