Four Tax Preparers Charged with Filing Fraudulent Tax Returns
Accused worked for Mi Gente Multiservice – operates three locations in The Bronx
For Release: Immediate,
For press inquiries only, contact: James Gazzale, 518-457-7377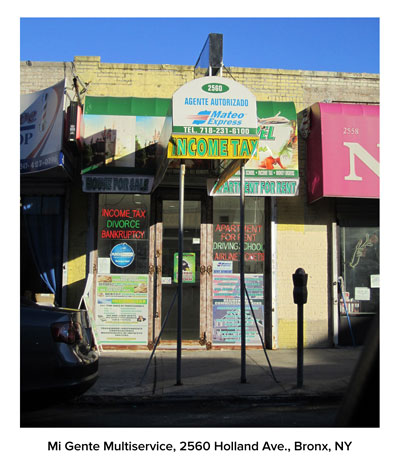 The New York State Department of Taxation and Finance today announced the arrest of four individuals charged with preparing and filing fraudulent tax returns from three locations in The Bronx.
The four defendants were charged with multiple felonies, including Grand Larceny, Criminal Tax Fraud and Offering a False Instrument for Filing.  They worked for Mi Gente Multiservice, with offices at 2560 Holland Ave., 185 W. Burnside Ave., and 364 E. 188th St. in The Bronx:
Vincent Wyche, 66, of 2592 Creston Ave., The Bronx, was arrested July 9, following the earlier arrests of
Edwin Guerrero, 36, and Yuderquis Guerrero, 40, both of 59 Park Ave., Lodi, New Jersey, (arrested June 18) and
Miguel Carrasco, 29, now a resident of Orlando, Florida (arrested June 23)
The defendants prepared and filed false tax returns on behalf of clients claiming fictitious expenses and inappropriate deductions, thereby defrauding New York State and the Internal Revenue Service of taxes which were owed. 
"These arrests are part of our mission to protect taxpayers from criminal activity," said New York State Commissioner of Taxation and Finance Jerry Boone.  "We will continue to work with the IRS, District Attorney Robert Johnson and all levels of law enforcement to aggressively pursue preparers who violate the law and take advantage of innocent consumers."  
"We are grateful to the Tax Department for bringing this case to us," said Bronx District Attorney Robert Johnson. "We are committed to prosecuting fraudulent preparers because not only do they cheat their clients, they cheat the citizens of The Bronx as well as the City and State of New York, depriving us of funds that can be used for a wide variety of public programs."
The investigation was led by the Tax Department's Criminal Investigations Division. The Division was assisted by special agents from the IRS and law enforcement partners in New Jersey, Florida and the U.S. Department of Homeland Security.
The prosecution will be handled by the Senior Trial Assistant Jeff Glucksman of The Bronx D.A.'s Arson/Auto/Economic Crime Bureau.
A criminal complaint is an accusation and the defendants are presumed innocent until proven guilty.
If you suspect that a tax preparer who has engaged in illegal or improper conduct, contact the New York State Tax Department at (518) 530-HELP or file a tax preparer complaint online.
Related news
Storefront photo of Mi Gente Multiservice
###
Updated: