NYS Tax Commissioner Announces Arrest of a Yorktown Heights Tax Preparer
For Release: Immediate,
For press inquiries only, contact: James Gazzale, 518-457-7377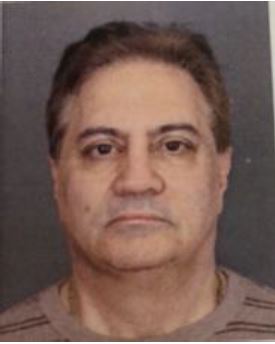 New York State Commissioner of Taxation and Finance Jerry Boone today announced the arrest of a Yorktown Heights tax preparer.
Steve Sabba, 58, of 1455 Baptist Church Road, was charged with two felony counts of criminal tax fraud and with offering a false instrument for filing, also a felony. He pleaded not guilty at his arraignment in the Town of Yorktown Justice Court and was released on bail.
Sabba, owner of TaxPro Financial Network Inc., is also accused of failing to file his own personal income tax return for 2014 and misrepresenting his income in 2012.
"This is a case in which a tax preparer, who was hired by clients to help them comply with their tax obligations, is alleged to have blatantly falsified his own income for several years and even failed to file his own return in 2014," said Commissioner Boone. "We will continue to work with Acting District Attorney James A. McCarty and all levels of law enforcement to protect taxpayers from fraudulent tax preparers."
"I want to congratulate our partners at the New York State Department of Taxation and Finance as well as the Economic Crimes Bureau of the Westchester County District Attorney's office on their collaboration to ensure that our tax filing system remains honest," said Acting Westchester County District Attorney James A. McCarty.
Sabba was previously convicted of tax fraud. In 2009, he pleaded guilty to filing a false state personal income tax return and failure to file corporation franchise tax returns.
As part of his 2009 plea, Sabba was ordered to make a total restitution to New York State of more than $400,000 in combined back taxes, interest, and penalties.
However, a new investigation by the New York State Tax Department's Criminal Investigations Division led to the second arrest. Investigators discovered that Sabba sold a previous tax preparation business for $3.2 million. He is accused of failing to report that income or file any income tax return for himself in 2014, thereby cheating New York State out of more than $90,000.
If convicted, the defendant could be sentenced to a maximum of four years in prison.
The Westchester County District Attorney's office will prosecute the case. A criminal complaint is an accusation and the defendant is presumed innocent until proven guilty.
File a complaint
If you're aware of a tax preparer who has engaged in illegal or improper conduct, contact the NYS Tax Department's Office of Professional Responsibility at (518) 530-HELP (option #2) or file a tax preparer complaint online. The Tax Department will review your complaint promptly and, where appropriate, take corrective action, which may include sanctions.
###
Updated: