Strike Force Arrests Grocery Store Worker for Possession of Contraband Cigarettes
Trap doors hiding untaxed cigarettes prompt felony charges
For Release: Immediate,
For press inquiries only, contact: James Gazzale, 518-457-7377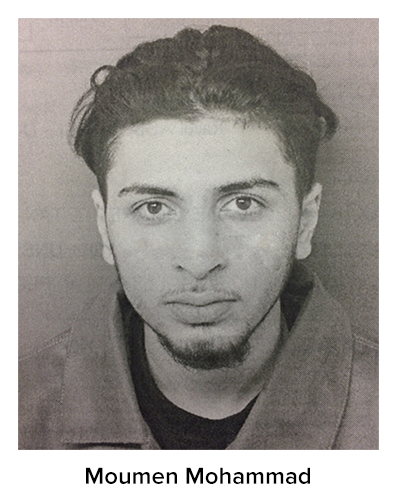 The New York State Department of Taxation and Finance today announced that it seized 73 cartons of untaxed cigarettes from Fifth Avenue Market, located at 6711 5th Avenue, Brooklyn.
The Tax Department's Cigarette Strike Force discovered cartons of contraband cigarettes, some without tax stamps and others with tax stamps from Virginia and Georgia, in multiple hidden traps behind the counter, as well as from one inside an aisle within the store.
The Tax Department arrested and charged Moumen Mohammad, 18, of 1209 85th St., North Bergen, New Jersey, with multiple felonies, including possession of untaxed cigarettes and attempting to evade cigarette taxes.
This isn't the first time the defendant and the business have run afoul of the Tax Department's Cigarette Strike Force. Strike Force investigators arrested Mohammad in April for selling untaxed cigarettes at the same location. At that time, they seized nearly 50 cartons of cigarettes bearing Virginia tax stamps in that case.
"The defendant's allegedly brazen disregard for the law and his fellow New Yorkers in the span of a few months is disturbing," said Acting Commissioner of Taxation and Finance Nonie Manion. "We will continue to seek justice against those who set out to evade taxes and force honest taxpayers and businesses to pick up the tab."
The defendant faces a sentence of up to four years in prison and possible fines of up to $600 per carton of illegal cigarettes seized.
A criminal complaint is only an accusation; the defendant is presumed innocent until proven guilty. The cases will be prosecuted by the Kings County District Attorney.
Report fraud
You can report tax evasion and fraud online at the Tax Department's website or by calling 518-457-0578. The information is kept confidential. The Tax Department takes this type of illegal activity seriously, promptly reviews each complaint, and takes corrective action when appropriate.
###
Updated: