Subway Franchise Operator Arrested for Sales Tax Evasion
Liverpool man faces 31 separate charges, including grand larceny
For Release: Immediate,
For press inquiries only, contact: James Gazzale, 518-457-7377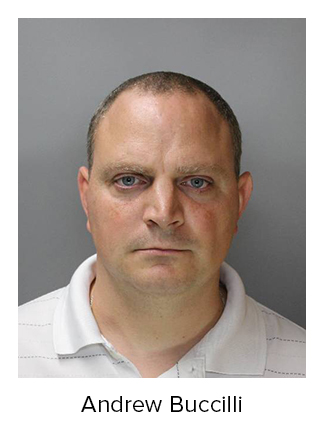 The New York State Department of Taxation and Finance today announced that a Liverpool businessman has been arrested and charged with 31 felonies for sales tax evasion.
Andrew Buccilli, 39, of 4340 Cross Creek Drive, was arraigned in the Town of Clay Court and pleaded not guilty to:
one count of 2nd degree grand larceny;
four counts of 2nd degree criminal tax fraud;
10 counts of 3rd degree criminal tax fraud;
one count of 4th degree criminal tax fraud; and
15 counts of 1st degree offering a false instrument for filing.
The defendant owns and operates Sofa King Fresh LLC in Onondaga County. The company consists of three Subway sandwich shops and one Auntie Anne's Pretzels, all located in nearby Oswego County.
The felony complaint alleges that the business significantly underreported taxable sales from December 2010 to February 2015 by $2,220,324. During that same period, the stores allegedly collected $184,925 in sales tax that wasn't paid to the state as required by law.
"A merchant who collects tax on the sale of food and beverage, yet knowingly fails to remit the tax, is stealing not only from the state but from municipalities counting on these funds for critical public services," said Acting Tax Commissioner Nonie Manion.
Buccilli faces up to 15 years in prison and possible civil fraud penalties that are double the taxes determined to be owed.
The Onondaga County District Attorney will prosecute the case. The next court date is scheduled for November 22. A criminal complaint is only an accusation; the defendant is presumed innocent until proven guilty.
Read more here on sales that are taxable at restaurants, taverns, and similar establishments.
New Yorkers aware of sales tax evasion or fraud can report it online or by calling 518-457-0578. The information is kept confidential. The Tax Department takes this type of illegal activity seriously, promptly reviews each complaint, and takes corrective action when appropriate.
###
Updated: