Rome Restaurant Operator Charged with Selling Contraband Tobacco Products
NYS Tax Department investigators seize 95 cartons of untaxed cigarettes
For Release: Immediate,
For press inquiries only, contact: James Gazzale, 518-457-7377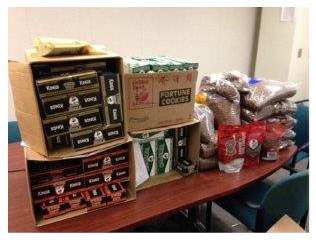 The New York State Department of Taxation and Finance today announced that it uncovered the sale of untaxed cigarettes and tobacco at a Rome, NY, business—China Inn, Inc., located at 219 South James Street.
The Chinese restaurant allegedly offered the contraband products through a related affiliate, Low Price Tobacco, Inc.
Shao Hua Wu, 59, of 605 Grant Place, also in Rome, was arrested and charged with multiple felonies, including possession of untaxed cigarettes and criminal tax fraud. Wu, who owns both businesses, is expected to appear in court on July 14.
"Evasion of the state's cigarette tax isn't something we take lightly, and the potential penalties prove that," said New York State Commissioner of Taxation and Finance Jerry Boone. "The defendant faces multiple felony charges and fines of up to $600 per carton of illegal cigarettes seized."
Tax Department investigators seized the 95 cartons of untaxed cigarettes and approximately 50 pounds of loose untaxed tobacco. The Tax Department has suspended the certificate that allows Low Price Tobacco to sell tobacco products pending the outcome of the investigation.
A criminal complaint is only an accusation; the defendant is presumed innocent until proven guilty. The case will be prosecuted by the Oneida County District Attorney.
Report fraud
You can report tax evasion and fraud online at the Tax Department's website or by calling 518-457-0578. The information is kept confidential.
###
Updated: