NYS Tax Department Announces Arrests of Two Broome County Tax Preparers and Nine "Clients" Charged with Tax Fraud
For Release: Immediate,
For press inquiries only, contact: James Gazzale, 518-457-7377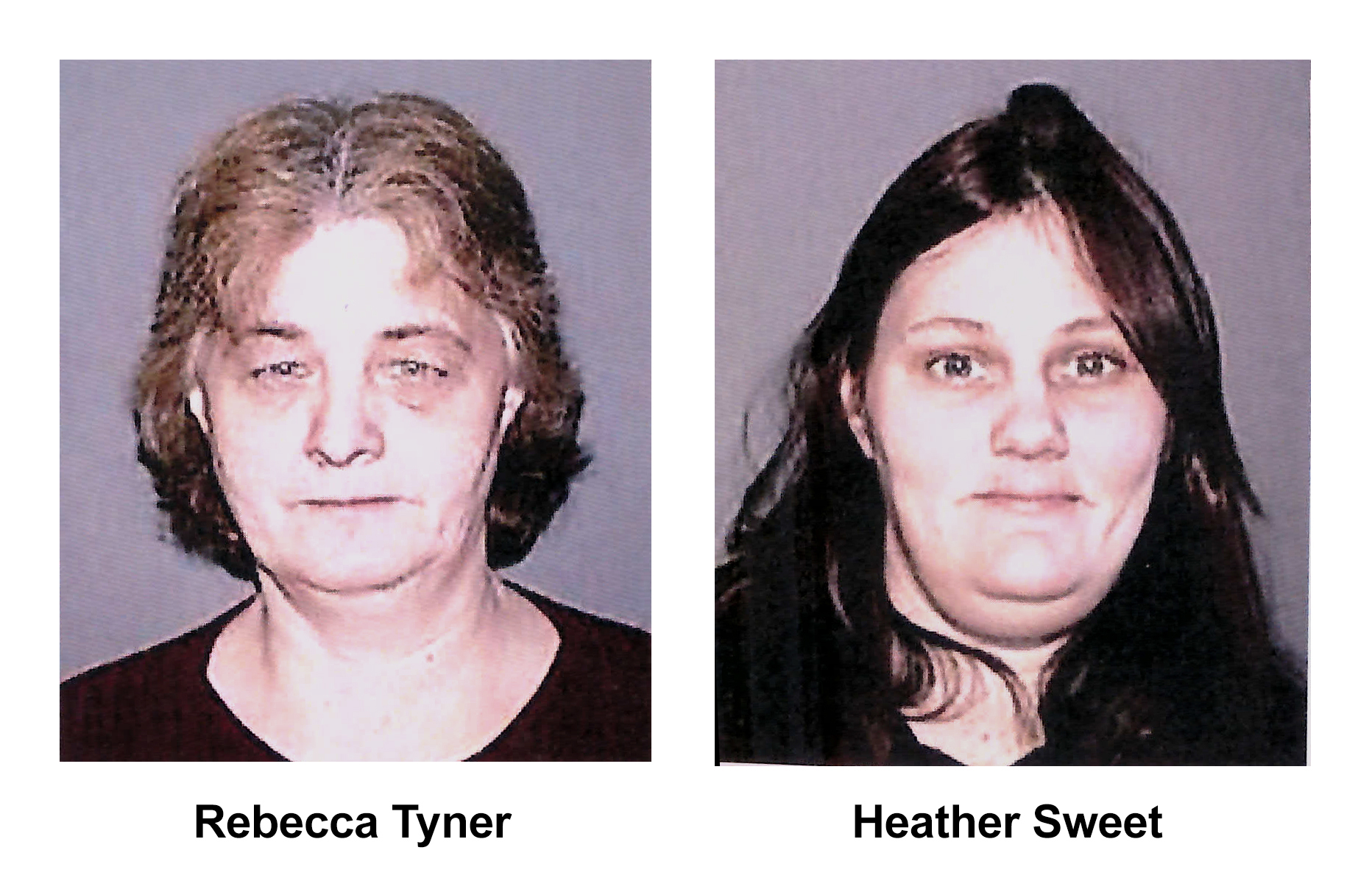 The New York State Department of Taxation and Finance today announced the arrest of two tax preparers and nine other individuals on charges that they filed false tax returns and claimed exaggerated refunds.
"These eleven arrests serve as a warning not only to tax preparers who fraudulently claim inflated refunds on behalf of their clients, but also to the taxpayers who knowingly hire them," said Commissioner of Taxation and Finance Jerry Boone. "New York State protects taxpayers with one of the most rigorous fraud detection programs in the nation. Those who attempt illegal tax schemes here will be caught and prosecuted.
The two preparers are Heather Sweet, 35, of 66 Massachusetts Avenue, Johnson City, and Rebecca Tyner, 56, of 22 Duke Street, Binghamton.
Sweet was charged with eight felony counts of offering a false instrument for filing and one felony count of grand larceny. Tyner was charged with five felony counts of offering a false instrument for filing and one felony count of grand larceny. Both defendants were arraigned in the Binghamton City Court and pleaded not guilty.
Sweet and Tyner allegedly participated in a scheme to defraud New York State by preparing fraudulent NYS income tax returns for friends and relatives for the tax years 2008 through 2011. While employed as tax preparers, they allegedly filed returns reporting false income and claiming refundable credits that were not owed.
If convicted, the two preparers could each serve up to seven years in prison. In addition, Sweet is facing fines in excess of $20,000, while Tyner faces more than $10,000 in fines.
Nine additional defendants
Each of the nine defendants listed below faces one or more felony charges of offering a false instrument for filing. All nine taxpayers allegedly had their tax returns filed by either Tyner or Sweet, believing that they would receive tax refunds to which they were not entitled. If found guilty, each could serve up to four years in prison and face fines of up to $5,000.
Kimberly Berry, 35, of 12 Sycamore Street, Johnson City
Chaci Copp, 33, of 19 Laurel Street, Johnson City
Darnell Fernandez, 26, of 122 Conklin Avenue, Binghamton
Lillian Kramer, 58, of 12 Meadow Street, Binghamton
Richard Kramer, 52, of 12 Meadow Street, Binghamton
Deana Lamoree, 37, of 33 Charlotte Street, Binghamton
Dale Lunn, 57, of 49 Quilty Hill Road #4, Binghamton
Paul Sweet, 63, of 153 Seminary Avenue #3, Binghamton
Danielle Warren, 36, of 318 Arthur Avenue, Johnson City
The Broome County District Attorney's Office will prosecute all 11 cases.
A criminal complaint is an accusation; defendants are presumed innocent until proven guilty.
File a complaint
If you're aware of a tax preparer who has engaged in illegal or improper conduct, contact the NYS Tax Department's Office of Professional Responsibility at (518) 530-HELP (option #2) or file a tax preparer complaint online. The Tax Department reviews the complaint promptly and takes appropriate action.
###
Updated: