Westchester County Attorney Charged with Failing to File Tax Returns for Three Years
William O'Hagan, who is also a CPA, is accused of intentionally failing to pay NYS more than $86,000
For Release: Immediate,
For press inquiries only, contact: James Gazzale, 518-457-7377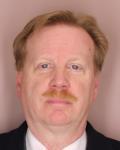 William J. O'Hagan
The New York State Department of Taxation and Finance today announced the arrest and arraignment of a PricewaterhouseCoopers tax partner who allegedly failed to file his state personal income tax returns three years in a row.
William J. O'Hagan, 56, of 940 King Street, Chappaqua, was charged with two counts of criminal tax fraud, both felonies, and repeated failure to file a personal income tax return in a timely manner for the years 2010, 2011, and 2012, also a felony.
O'Hagan is an attorney and a certified public accountant with PwC in its NYC office. The NYS Tax Department's Criminal Investigations Division estimates that the defendant "willfully failed to pay the State" $86,457, according to court documents.
"It's particularly egregious when a tax partner at an internationally respected firm is charged with blatantly failing to pay his own taxes," said Acting Commissioner Nonie Manion. "A professional of his standing is expected to know and uphold the law on behalf of clients, which makes these accusations especially troubling."
The case will be prosecuted by the Albany County District Attorney's Office. O'Hagan, who pleaded not guilty, was released on his own recognizance after an appearance in Albany City Court. The next court date is scheduled for January 6, 2017.
If convicted, O'Hagan could face a maximum sentence of from 2 and 1/3 years to 7 years in prison. A criminal complaint is an accusation and the defendant is presumed innocent until proven guilty.
For more New York State tax news:
• Visit www.tax.ny.gov
• Follow NYSTaxDept on Twitter
• Like us on Facebook
###
Updated: