Free tax assistance sites
If your income is $64,000 or less, visit one of our Facilitated Self Assistance (FSA) sites to prepare and electronically file your own federal and state returns—for FREE. Tax Department volunteers will guide you through the tax preparation software available below as you prepare and e-file your federal and state income tax returns at no charge. To find a location, see the map below and select the region nearest you.
Note: The average return takes about an hour, so please plan accordingly.
What to bring to your FSA session
To ensure a successful FSA session, you must bring the following when visiting one of our FSA sites:
a copy of last year's tax return, if available;
photo ID;
driver license or state-issued non-driver ID (for you and your spouse, if filing jointly);
birth dates and Social Security numbers for you, your spouse and dependents;
proof of income (wages, interest and dividend statements):

Forms W-2, 1098, 1099
any other documents showing additional income;

Forms 1095-A, B, or C, Affordable Healthcare Statement;
Health Insurance Exemption Certificate (if received);
information related to any credits you're claiming;
bank account and routing numbers (such as a blank check); and
your prior year AGI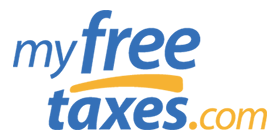 If your income is $64,000 or less, you can file online for free.
Need a site closer to you? Find a VITA or AARP free tax return preparation site.
If you're hosting an FSA site this season, please download and distribute our promotional materials.
Printing notes:
Print posters on paper that is 11 x 17 inches and palm cards on paper that is 8.5 x 11 inches.
Always print at 100% (no reduction) and centered.
Palm cards are laid out three-to-a-page on double-sided paper and must be cut down.
Updated: