Check your refund
What to do while you're waiting
The best way to communicate with the Tax Department about your return is to request electronic communications for both Bills and Related Notices and Other Notifications. Simply:
Select your name in the upper right-hand corner of your Account Summary homepage.
Select Preferences from the drop-down menu.
On the Electronic Communications page, check the boxes next to Bills and Related Notices and Other Notifications.
When you select both options, we'll email you when we issue your refund, and alert you to any future correspondence.
How we protect you
New York State reviews all 10 million income tax returns and uses award-winning technology to detect suspicious activity, including identity theft. If your return is selected for additional review, it will take longer for you to receive your refund.
However, our goal is to stop questionable refunds before they go out the door, not to delay your refund.
We save New Yorkers

more than $450 million annually

with award-winning technology
How the review process works
We receive a return electronically or by mail and enter the data into our computerized system.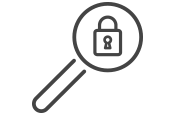 Our award-winning technology analyzes the data for accuracy and reviews the return for suspicious activity.
If additional review is required, department staff manually review the return and may send the taxpayer a letter requesting additional information.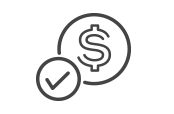 If no additional review is required, we approve the refund and our computerized system schedules a refund issue date.
Updated: